Solar Power Bank (waterproof)
Solar power bank 8000mAh with strong light and SOS function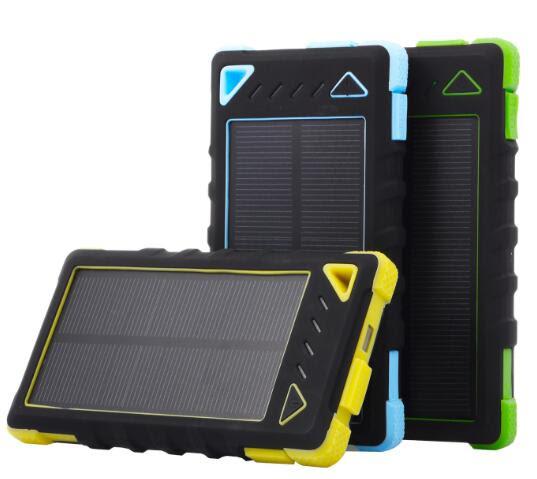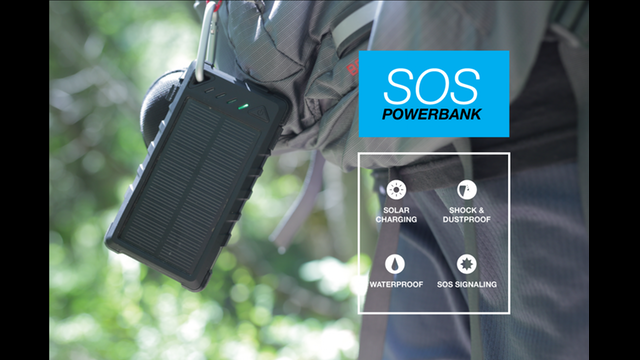 With its integrated solar panel, SOS PowerBank provides extra energy for your mobile devices at any time, and its waterproof casing and SOS signalling let it become a must-have accessory for your outdoor adventure.
SOS PowerBank is a rugged, functional and solar powered portable charger that measures 140 x 75 x 17mm and weights 210g. The solar charger comes equipped with a 1.2W mono crystalline solar panel that can absorb solar energy and store it in its built-in 8000mAh backup battery. Using two USB ports, it can charge up to two mobile devices at the same time.
As an outdoors friendly portable charger, SOS PowerBank also features an IPX4 rating water-resistant casing that make it withstand splashes and rain exposure. Furthermore, the solar charger also comes with 3-in-1 LED S.O.S signal lighting that helps you look for rescue in emergencies.
Specifications:
Battery Type: Li-Polymer battery
Output: DC 5.0V/1A 5.0V/2.1A
Waterproof / Dustproof / Shockproof.
Dual USB port for charging
SOS light function
Standard Packing: PP blister packing
Accessories: Micro USB Cable + Black Carabiner
Color: Black, Yellow, Blue, Green