Credit Card USB / PVC Card USB
The credit card flash drive has the same dimensions of a regular credit card. It has a single sided USB connection that makes it reliable for connectivity. This type of USB flash drive can easily fit into a wallet and has a very durable plastic design.
This elegant-looking and sleek corporate give-away will definitely catch your customer's attention with your company logo printed in full color on both sides of the card.
Compared to a regular USB, the print area for the credit card type is much larger. This type of USB can store data memory from 128MB up to 32GB!
Call us now for more details.
Credit Card #1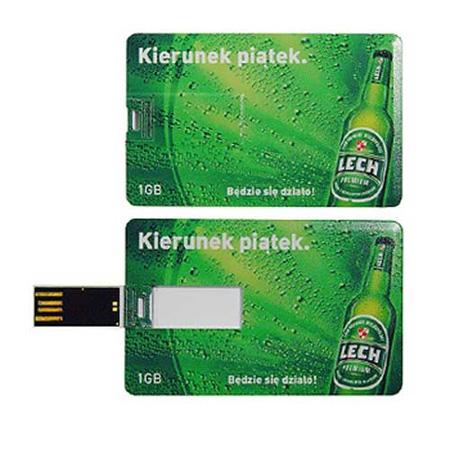 Credit Card USB
Specifications:

Dimensions: 86mmL x 55mmW x 2mmH

Print area:
Front and Back
Print
83mm x 52mm
Full colour printing
Credit Card #2
Credit Card USB #3
Credit Card USB #4
Blank USB Card #5
Rectangle Card USB #6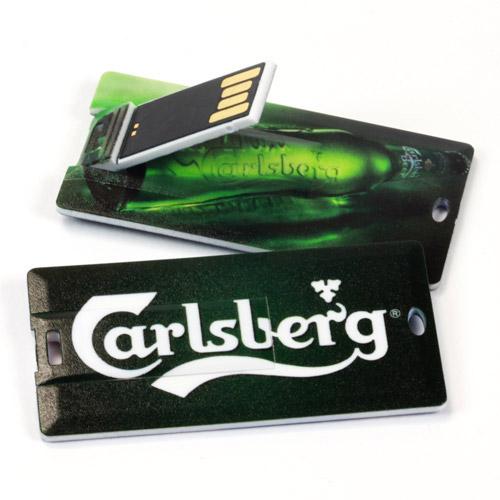 Rectangle Card USB
Specifications:

Dimensions: 86mmL x 26mmW x 2mmH

Print area: Front and BackPrint 83mm x 25mm
Full colour printing
Nett Weight: 9.0g
Round Card USB #7
Wood Card USB #8
Detachable Card USB #9
Android Credit Card USB #10
Video demonstration of Credit Card USB: